Sodi Racing Team
Passion for racing
The racing department in SODI is evidence of SODIKART's undiminished passion for competition. The core of the brand, the Racing Team, pursues the highest ambitions and aims at being no less than the best.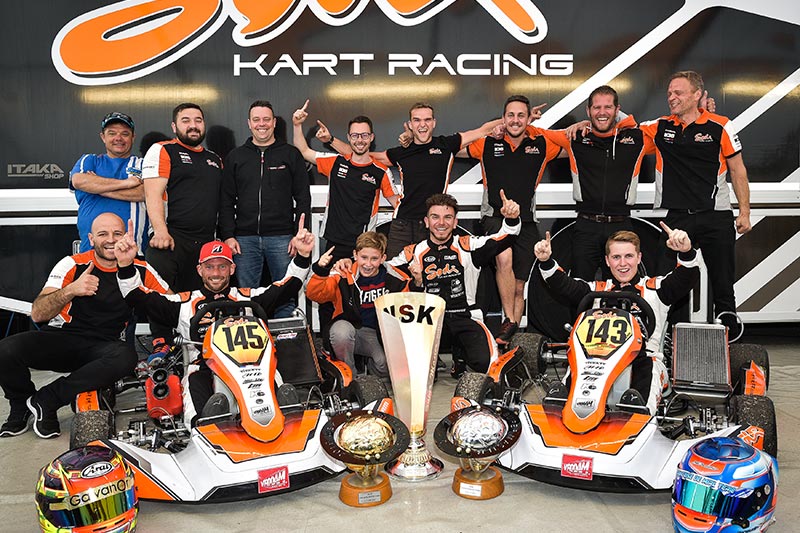 A solid foundation
The adventure begins with the full-time involvement of a Research and Development department which is dedicated to racing.
"Experience and openness are the key words."
Specialising in the design of the chassis, but also in the quality of raw materials and manufacturing procedures, the R & D department constantly communicates with the Racing Team to refine its proposals according to the realities of racing. In the field of production itself, Sodikart has all the necessary skills as demonstrated by its No. 1 position worldwide for many years.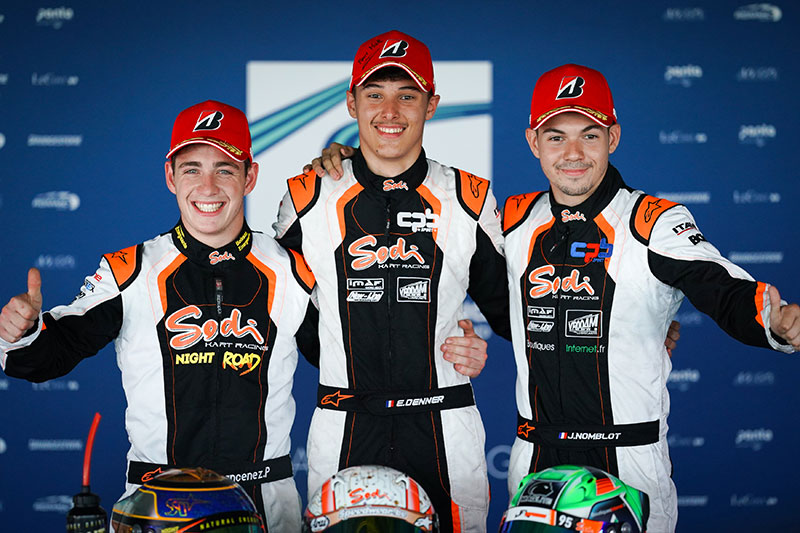 Karting world-class
The 2019 season proved especially successful for the Sodi chassis with eight resounding wins in the major international KZ and KZ2 races. The Sodi Racing Team drivers shone in the first races: Anthony Abbasse won the Winter Cup, Bas Lammers and Adrien Renaudin then took a superb double in the WSK Super Master Series, while Abbasse won the first European round at Wackersdorf. Bas Lammers was rewarded with an extraordinary 3rd place at the The FIA Karting - KZ World Championship.
A satellite team of the Sodikart factory, CPB Sport assembled many drivers and obtained great results in KZ2. Emilien Denner won the Andrea Margutti Trophy to start with before being crowned European Vice Champion, without forgetting the triumphant win for Sodi in the Sarno Final with victory for Denner (CPB Sport) ahead of Paolo Besancenez (3rd in the Championship) and Jean Nomblot (CPB Sport). To close the 2019 season, Emilien Denner won the FIA Karting International Super Cup - KZ2.
---
Sodi Racing Team Drivers
Adrien Renaudin
Age
19
Nationality
French
Category
KZ
Best results

2018 CIK-FIA European Championship KZ2

1st

French championship - 2017, 2016 & 2017

1st
Bas Lammers
Age
33
Nationality
Dutch
Category
KZ
Best results
2011 CIK-FIA World Cup - KZ1
1st
2009 CIK-FIA European Championship - KZ1
1st
2010 CIK-FIA European KZ1 Championship
1st
2010 WSK Final Cup - KZ2
1st
2009 WSK International Series - KZ2
1st
2017 WSK Master series - KZ
1st
CIK-FIA Endurance Championship 2018 & 2019
1st