Frenchman Anthony Abbasse has become the fourth winner to etch his name onto a Gold Coast 600 Race of Stars Surfboard after winning the event held on the Gold Coast today.
The SodiKart factory driver was supreme in taking a dominant win this afternoon. He was engaged in an early race battle with Australian Champion Aaron Cameron and after a few exchanges for the lead, Abbasse driving the French built chassis got through, and then started to establish his lead.
Eventually he crossed the line 5.3 seconds in front of Marijn Kremers, who was later penalised two places after a front fairing infringement.
This elevated two-time Race of Stars Champion, Paolo de Conto to second place.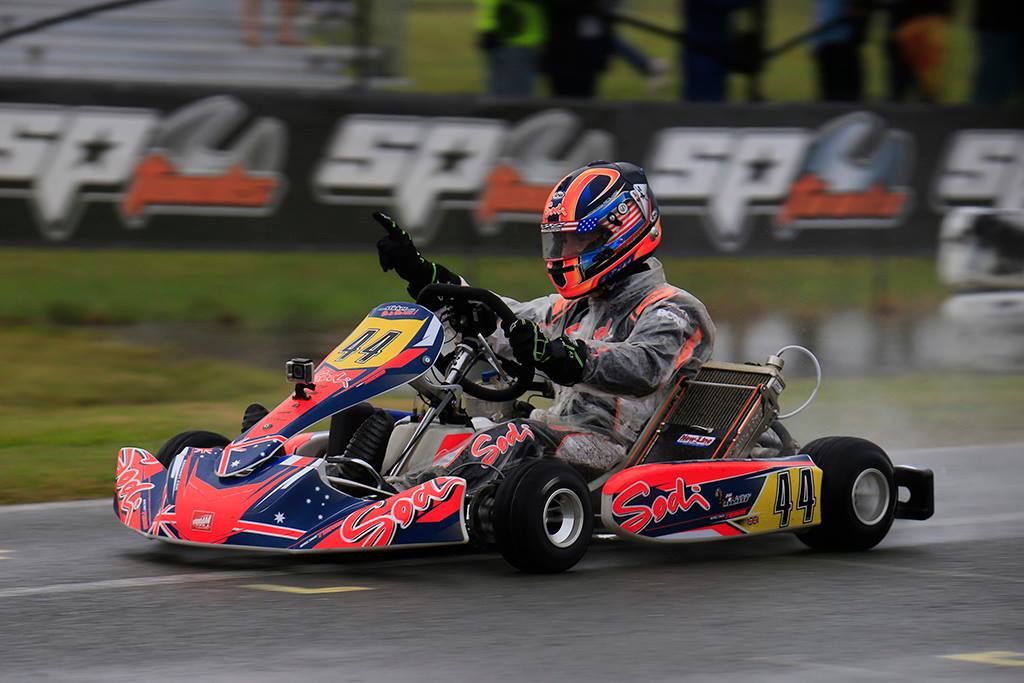 http://www.karting.net.au/frenchman-takes-stunning-race-of-stars-win?fbclid=IwAR0XcBN9SzYGdy1Z_c3buDB6wgRgMRQ7Umb-f1bGxOPkFS9S7Mm7Rty13tE